Studio 50 Peltro Outdoor 2 CM
Free Delivery on Order over £1000
Full 28 Day Returns Policy
Call or Email to arrange sample service
Studio 50 Peltro, in 19 mm thickness, offers a high resistance to any load and stress, which, together with the typical characteristics of porcelain stoneware, such as resistance to frost, fire and chemical and atmospheric agents, make it a perfect product for outdoor flooring. There are two sizes – 100×100 and 60×60 – and four refined and trendy colours, inspired by cement: Perla, Verderame, Terracotta and Sabbia. This series is suitable for multiple laying solutions (dry laying on grass, sand, gravel – floating – with glue on screed for driveway surfaces) and can cover any surface: Gardens, walkways, pool edges and terraces.
Additional information
Additional information
| | |
| --- | --- |
| Available Colors | |
| Finish | Matt |
| Shapes | Square |
| Style | Modern, Rustic & Vintage |
| Type | Floor |
| Size | 60 cm x 60 cm, 100 cm x 100 cm |
Tile Specifications
Tile Specifications
Colour: Greyish Brown
Material: Porcelain
Finish: Frosted
Size (cm): 60 cm x 60 cm
Thickness (mm): 19 mm
Suitability: Floor
N° of pieces per box: 2
Square Meter (m2) per Box: 0.72 m²
Suitable for
Suitable for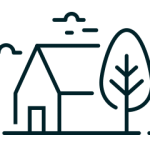 Outdoor
Delivery & Returns
Delivery & Returns
Standard Delivery
Minimum of 6 working days
Free on orders over £1000
£60 for orders under £500
Express Delivery
2-3 working days
£100 on all orders
Most orders are delivered on a pallet and are kerbside only. Please note that there may be a surcharge to certain postcodes.
Please see our deliveries page for more information.
Returns
You can return your full order to us within 28 days for a complete refund.
Please see our returns page for more information.
How to Order
How to Order
These tiles are sold by the box and ordering is easy.
Simply enter how many square metres you'll need and we'll tell you how many boxes are required to cover this area. We'll always round this up to the nearest full box.
You can also order by the box if you know how many you'll need.
Either way, please remember to include 10% extra to cover cuts and wastage.
How To Install
How To Install
We recommend that these porcelain floor tiles are installed by a professional tiler.
Reviews (0)